Nicole Hogg
Nicole has trained in all styles of dance since she was three years old. Growing up in the Bay Area, she attended Dance Academy USA and later The Dance Company of San Francisco, under the direction of Chris Jacobsen and Sonya Tayeh. She worked with instructors such as Joey Tarwater, Brooke Pierotti, Tina D'amato-Sidoni, and Mark Meismer. Recently she performed for Matthew Tseng in the Debbie Reynolds showcase and Sonya Tayeh in the Monsters of Hip Hop showcase. Nicole completed her BA in Dance from California State University, Long Beach. In addition to her work here at Studio Fusion, Nicole teaches dance and movement at the Orange County High School of the Performing Arts, The Music Room, and at Pure Barre in Newport Beach. Nicole's choreography is gripping, athletic and always a great deal of fun for her students. Her classes will push you to explore and break through your limits.
Brittany Barney
Brittany Barney started dancing at the age of 10 in Orange County, California. Growing up as part of Ballet Repertory Theater, Brittany had the opportunity to perform in Swan Lake' s Four Swans, Giselle as a willie, La Bayadere as Gamzati, and Coppelia as the title character Coppelia and as Swanhilda. She performed in Nutcracker for many years taking on parts such as Clara, Snow Queen, Arabian, Lead Chinese, Dew Drop Fairy and Sugar Plum Fairy. She has had the pleasure of going to training programs such as The Juliana School, Alonzo King's Lines Pre-Professional Program, and the Joffrey Ballet. In 2006 she was awarded the title of Miss Dance of Southern California and placed in the top 10 at the National level through Dance Masters of America.  In 2007 the city of Huntington Beach awarded her with the Distinguished Performing Artist award.  In 2009 Brittany graduated from California State University Long Beach with a B.A. in Dance. During her time at CSULB she had the privilege of dancing works for Sophie Monat, Lorin Johnson and Andy Vaca. She performed in Serenade by George Balanchine as well as Twyla Tharp's, Noir. She has been in national commercials for Tylenol and Herman Memorial Health Care. She has been in several music videos and has been an extra in a couple of Indie films. Brittany has been teaching for several years now and most recently received her certification as a yoga instructor. She has been performing and working with local contemporary choreographers in the Southern California area.
Courtney Boyd
Originally from Fresno, CA, Miss Boyd began her training with Diane K. Mosier, founder of the Lively Arts Foundation and Central California Ballet Company.  In addition to her classical training, she joined contemporary dance company Altered Modalities, directed by Martha Kelly-Fierro, who was the assistant to Mia Michaels before her 'SYTYCD' days.  In 2008 Courtney moved to Southern California to pursue a degree in dance at CSU Long Beach, which she completed in Spring 2011.  Post-graduation, she was awarded a scholarship to attend the prestigious American Dance Festival (ADF) at Duke University.  There Miss Boyd performed for and assisted Martha Clarke in the creation of her ADF-commissioned world premiere: Etudes for Italy which was adapted into an evening length piece featured at La Scala opera house in Milan.  In addition to teaching, she is a principle dancer in Monat Dance, directed by Sophie Monat.  Other projects include Body Current Dance with artistic director Lorin Johnson, formerly of American Ballet Theatre.  Courtney is very passionate about teaching and loves returning home every year to perform in the Central California Ballet Company's Nutcracker as the Dewdrop Fairy.  
Aaron Mason
Ricky Cole
Amber Ory

Amber is an accomplished instructor trained in jazz, ballet, pointe, lyrical and hip-hop and has been teaching for over 10 years. Her credits include: Los Angeles Clipper Girl, Los Angeles Laker Girl, appearances in the " The Hot Chick" and "The George Lopez Show as role cheerleader, danced and performed with both Beyonce and Outkast and featured on ESPN representing Orange Coast College Team National Champions. As a recognized and sought after teacher, Amber has instructed many of her students who have went on to win National Dance Titles and Dance competitions consecutively from 2004 through 2010. Ambers passion for dance and her abiltiy to encourage her students in a nurturing and uplifting environment make her a highly sought after dance instructor.
Jason Gorman
Jason started dancing at the age of 11 with the Celtic Gold Academy of Irish Dance in Westminister, CA. He competed until age 15 winning numerous regional and national titles. While attending Wilson High School in Long Beach, CA, Jason's passion for movement expanded to ballet and jazz in a program that allowed him to grow technically as a dancer as well as a choreographer. At age 16 he left to join the cast of 'Michael Flatley's Lord of the Dance' in Las Vegas where he performed the title role for 4 years before joining a touring cast of 'Lord' where he performed for another 6 years traveling to many countries including Ireland, England, Scotland, Denmark, Sweden, Germany, Greece, Italy, Israel, China, Chile and Taiwan as well as the United States and Canada. During his downtime from touring, he also performed and trained with Nate Hodges contemporary/jazz company RhetOracle, which is currently in their 7th season. This year, Jason furthered his passion for choreography and performance by founding a dance company with his close friend Nicole Hogg called Marrow Dance. Marrow is a Southern California based dance company that would engage the viewer by dissecting the human condition through the use of intricate gestural movement and dynamic musicality. The aim of Marrow is to inspire both artist and audience through passionate movement that focuses on honesty and raw emotion with a strong backbone of technique and training. Jason is currently on faculty at studios throughout Orange County and Los Angeles. 
Guest Instructors:
Tim Stevenson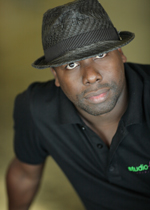 Tim has choreographed for some of Hollywood's most recognized celebrities. Some of his credits include: J-Lo, Timberland, Jo Dee Messina, various MTVappearances, The Today Show, Billboard Music Awards, Super Bowl '96 with Diana Ross, Super Bowl '98 with Boyz II Men, Sketchers, TNN Music Awards, CMT All Access, Queen Latifah, Soul Train Music Awards for Blackstreet, Lady of Soul Music Awards for Destiny's Child, Hottie and Nottie for Paris Hilton, and he also had appearances on the movie The Wedding Planner. Tim's extensive hop-hop background has led him to choreograph for major teams and crews such as, Hip-Hop Club, Hip-Hop Kids, Culture Shock, and Funkanometry and professional teams like Clipper Girls, Denver Broncos, Memphis Grizzlies, and Jr. Jam Squad. A high demand instructor at Studio Fusion, we are proud to be one of Orange County's only dance studio's to offer this caliber of urban dance instruction. As an instructor, Tim has a gift of inspiring and motivating individuals of all ages and abilities.
Eddie Garcia
His groundbreaking music video, television, live appearances and tour credits include Janet Jackson, principal performer for three world tours with Michael Jackson, as well as appearances with Jennifer Lopez, Sheryl Crow and Paula Abdul among many others. Eddie has done it all from stage, to film and television such as RENT, Eve, Moesha, The Suite Life of Zach & Cody, and the Today Show, to commercials for Subaru, Miller Beer and B.U.M. Equipment. He has been a Creative Director and choreographer on multiple projects for Jennifer Lopez, as well as the choreographer for the feature film Bringin' Down The Houze, and the bands Velvet Angels and Jane's Addiction.