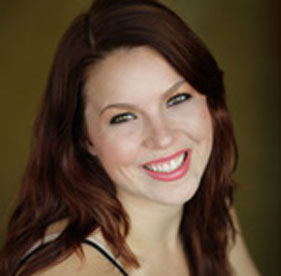 Kylie Arnold
Kylie Arnold is a double major in Dance and Kinesiology Irvine Valley College in Orange County. She graduated from Huntington Beach High school in 2008 and participated in their APA program, and was a member of their Repertory Ensemble, Dance Team and Choreography Class. She now teaches at a number of studios through out Orange County and the Los Angeles area, and is a member of the Encore dance company.
---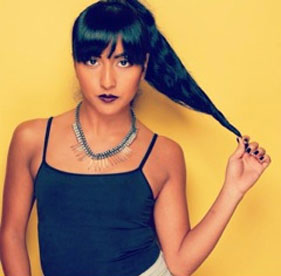 Maryann Chavez
Born and raised in Huntington Beach, CA, MaryAnn Chavez has studied a variety of dance forms such as jazz, lyrical, contemporary, ballet, hip hop and Latin ballroom. She has competed in various dance competitions over her fifteen years of dance training. At a very young age, MaryAnn joined the LA Salsa Kids and had the opportunity to perform in Latin music festivals and Latin television programs such as Univision morning news programs and "Mas Vale Tarde" late night show on Telemundo. She was able to advance her dance career at the age of sixteen by attending the prestigious Alvin Ailey Professional Summer Intensive in New York. MaryAnn is currently on three professional dance companies in Los Angeles such as: MashUp Contemporary Dance Company, FLiRT Dancers, and Soul Fresh Fam. Some of her work includes LA Fashion Week's Fashion Minga, LA's Choreographers Carnivals, Live stage performance with international pop star Abbey Cubey, World of Dance LA 2014, "Dressed Up Dressed Down" Music Video by Audrey Montoya, "Get Your Feet Up" Music Video by DJ Jounce, and most recent and exciting the Forever 21 Make a Statement Scholarship Campaign 2014 as a featured dancer!
---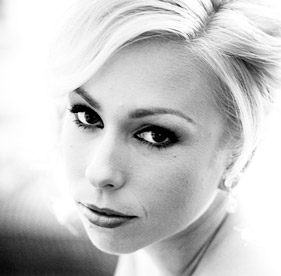 Bridgette Burnett
Bridgette Burnett, born and raised in Huntington Beach, California, received her early training at Huntington Academy of Dance under the direction of Marnell Himes and continued her training at Southland Ballet Academy under the direction of Salwa Rizkalla. She joined Festival Ballet Theater, directed by Salwa Rizkalla, in 2005 where she performed a wide range of soloist and principal roles and worked with choreographers such as Jodi Gates, Shawn Stevenson, David Allen, Molly Lynch, and Edwaard Liang. Some of her favorite include Concerto Barroco, Valse Fantasy, and Midsummer's Night Dream. During her college career she received the Carolyn Cunningham scholarship at Cal State University Long Beach where she received her B.A. in Dance and performed works by Sophie Monat and Lorin Johnson. In 2009 she joined Monat Dance under the direction of Sophie Monat and performed principal roles at various galas such as the McCallum Theater's Dance under the Stars Choreography Festival and Celebrate Dance in Los Angeles. She participated in the National Choreographer's Initiative in 2012, directed by Molly Lynch where she performed works by Thang Dao and Darrell Grand Moultrie. She then went on to join Smuin Ballet in San Francisco and performed works by Adam Hougland, Michael Smuin and Amy Seiwart. She is now back in Huntington Beach teaching at various studios and enjoying time with her two kids.
---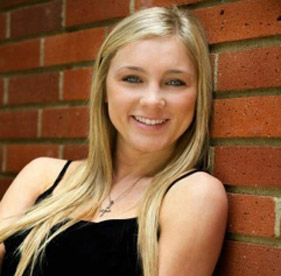 Morgan Wachter
Originally from Fresno, Ca, Morgan Wachter began her dance training at In The Spotlight Dance Studio. She was a competitive dancer for 9 years competing all over California and participating at many national competitions. In addition to competitions, Morgan was a very dedicated ballet dancer. She attended multiple summer programs including ABT, The Rock School for Dance Education, and Boston Ballet. She performed in the Central California Ballet Nutcracker for many years doing various roles as well as performing in an original piece choreographed by George Balanchine and redone under the direction of Bojan and Stephanie Wolf-Spassoff entitled Symphony in C. Morgan is currently a Kinesiology Exercise Science major at California State University, Long Beach, working toward becoming a physical therapist. Along with teaching Morgan is a Parade performer at Disneyland in Mickey's Soundsational Parade. Morgan is very passionate about dance and teaching and loves to watch kids achieve their goals.
---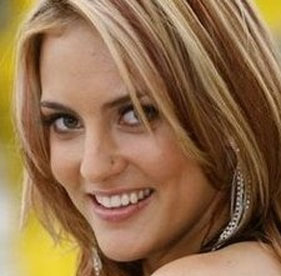 Nicole Hogg
Nicole Hogg Nicole has trained in all styles of dance since she was three years old. Growing up in the Bay Area, she attended Dance Academy USA and later The Dance Company of San Francisco, under the direction of Chris Jacobsen and Sonya Tayeh. She worked with instructors such as Joey Tarwater, Brooke Pierotti, Tina D'amato-Sidoni, and Mark Meismer. Recently she performed for Matthew Tseng in the Debbie Reynolds showcase and Sonya Tayeh in the Monsters of Hip Hop showcase. Nicole completed her BA in Dance from California State University, Long Beach. In addition to her work here at Studio Fusion, Nicole teaches dance and movement at the Orange County High School of the Performing Arts, The Music Room, and at Pure Barre in Newport Beach. Nicole's choreography is gripping, athletic and always a great deal of fun for her students. Her classes will push you to explore and break through your limits.
---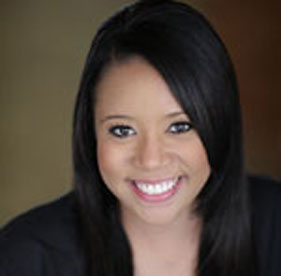 Amber Ory
Amber is an accomplished instructor trained in jazz, ballet, pointe, lyrical and hip-hop and has been teaching for over 10 years. Her credits include: Los Angeles Clipper Girl, Los Angeles Laker Girl, appearances in the " The Hot Chick" and "The George Lopez Show as role cheerleader, danced and performed with both Beyonce and Outkast and featured on ESPN representing Orange Coast College Team National Champions. As a recognized and sought after teacher, Amber has instructed many of her students who have went on to win National Dance Titles and Dance competitions consecutively from 2004 through 2010. Ambers passion for dance and her abiltiy to encourage her students in a nurturing and uplifting environment make her a highly sought after dance instructor.
---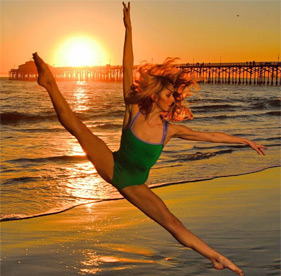 Courtney Abrams
Originally from Fresno, CA, Courtney Abrams began her ballet training with Diane K. Mosier, founder of the Lively Arts Foundation and Central California Ballet Company, where she performed as "Clara" in "the Nutcracker", eventually returning as a guest artist to dance the the role of the Dew Drop Fairy. In addition to her classical training, she joined Martha Kelly-Fierro's contemporary dance company Altered Modalities. In 2008 Courtney moved to Southern California to pursue a degree in dance at Cal State University of Long Beach, which she completed in Spring 2011. She continued her studies at Alvin Ailey and Julliard Studios where she was awarded a scholarship to attend the prestigious American Dance Festival(ADF) at Duke University. There, she performed for and assisted Martha Clarke in the creation of her ADF-commissioned world premiere: Etudes for Italy which was adapted into an evening length piece featured at La Scala opera house in Milan. Courtney is a soloist with Monat Dance, Body Current Dance with artistic director Lorin Johnson, and Andy Vaca's Jazzworks. In addition to dancing, she is a certified fitness professional and International Presenter for Fit Bodies Inc. Courtney is very passionate about dance and teaching and loves being able to share this with her students on a daily basis.
---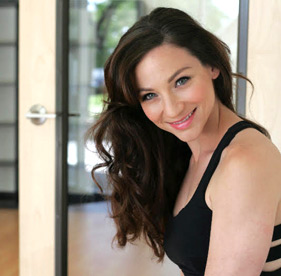 Brittany Barney
Brittany Barney started dancing at the age of 10 in Orange County, California. Growing up as part of Ballet Repertory Theater, Brittany had the opportunity to perform in Swan Lake, Giselle, La Bayadere, and Coppelia. She performed in Nutcracker for many years taking on parts such as Clara and Sugar Plum Fairy. She has studied at different programs around the county such as The Juliana School, Alonzo King's Lines Pre-Professional Program, and the Joffrey Ballet. In 2006 she was awarded the title of Miss Dance of Southern California, won the Edith Royal pointe scholarship, and placed in the top 10 at the National level through Dance Masters of America. In 2007 the city of Huntington Beach awarded her with the Distinguished Performing Artist award. In 2009 Brittany graduated from California State University Long Beach with a B.A. in Dance. During her time at CSULB she had the privilege of dancing works for Sophie Monat, Lorin Johnson and Andy Vaca. She performed in Serenade by George Balanchine as well as Twyla Tharp's, Noir. She has been in national commercials, several music videos, and has been an extra in a couple of Indie films. Brittany has been teaching for several years now and most recently received her certification as a yoga instructor. Along with teaching, Brittany is continuing to work with local choreographers in the Southern California area.
---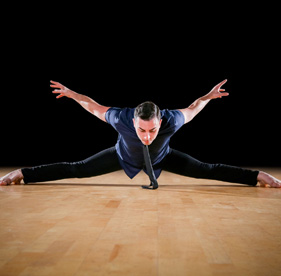 Nick Meola
Nick Meola began his formal dance training at a young age in Arizona. He has since trained with some of the most prestigious educators and choreographers in the country. Nick has had many performance opportunities include opening shows for Grammy award winner Raphael Saadiq, "A look Inside" choreographed by Dana Metz and performed at the Roseland Ballroom in NYC, and many more. He is also currently a member of Dana Metz Dance Company. Nick has begun to focus his time on teaching, and has made a home educating in San Diego and Orange County, as well as teaching and choreographing around the country. He constantly finds inspiration in his students, and hopes to return that inspiration to them as well.
---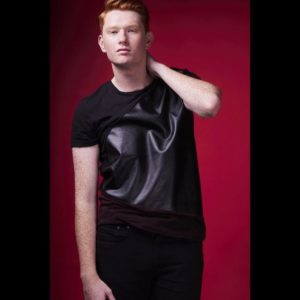 Aaron Williams
Aaron Williams started dance training at the age of 3 at Orange County Dance Center in Huntington Beach, Ca. Growing up a part of Ballet Repertory Theatre, Aaron got to perform soloist and principle roles in many full-length ballets such as Nutcracker, Coppelia, Cinderella, and a few more. In his teen years Aaron started training at Studio Fusion and dancing with the competition team where he received several awards and scholarships that took him to competitions and conventions like JUMP, NUVO, 24/7, and The Dance Awards. He now teaches and trains around Orange County and Los Angeles in multiple genres including hip hop, tap, contemporary, and ballet. Aaron's dancing and choreography hold a passion that can't be matched.