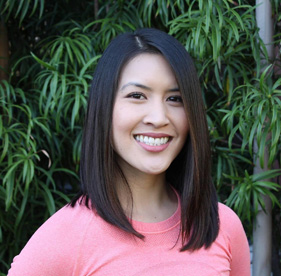 Jennifer Le
Jennifer was introduced to yoga in 2001 by her grandfather and began her practice by watching DVD's. Through yoga, she discovered the powerful connection between mind, body, and spirit on and off the mat. Jennifer completed her 200-hour Power Teacher Training in the summer of 2012 along with her Yoga Sculpt and Yin trainings. Jennifer's classes are themed upon proper alignment, safety, and high-energy fun.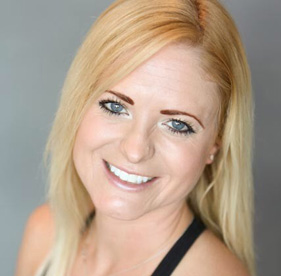 Janine Howell
Janine was born and raised on the east coast and moved to southern california when she was 18 to pursue her dreams. Janine obtained an Associates Degree in Fashion Design. She spent 5 years in the fashion industry. She later decided to pursue her other passions of health and fitness. Janine completed barre training at Studio Fusion 2011 and has been teaching ever since! She has also completed two 200 Hour yoga teacher trainings and has obtained several certifications within the last few years. Certifications from NESTA including: Fitness and Nutrition Coach, Weight and Lifestyle Management Specialist, Pilates Mat and Ball Instructor. She is also certified in TRX and SPX pilates on the megaformer. Her goal is to combine all of the skills, knowledge and passion that she has and offer that to each client she encounters.
---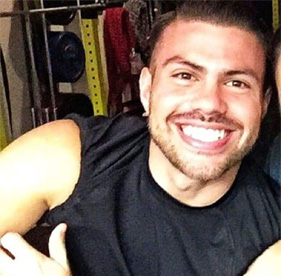 Ruben Pereyra
Fitness Specialist, Strength and Conditioning Coach, Group Exercise Instructor for WERQ and Circuit Training
Certifications: BS In Kinesiology emphasis in Fitness, AFFA Primary Group Certification, WERQ Certification, CAL South Soccer Coach License.
Group Fitness Classes: WERQ ,Circuit Training,
Ruben's goal and mission is to help others reach their full fitness potential and live a healthier lifestyle. With enthusiasm, persistence, and commitment Ruben is always a trainer that will give you the best results and make you feel right at home. Ruben completed a Bachelor of Science Degree in Kinesiology with an emphasis in Fitness from CSULB. He specializes in Small Group Personal Training, Functional training, Sports conditioning, and Group Exercise. With his sports based functional training and coaching, Ruben can take any athlete to the next level making them faster and stronger. Ruben is also a group fitness instructor for WERQ Dance Fitness. WERQ is a fun dance fitness workout class based on pop, rock, and hip hop music. He has experience with all types of Fitness training and is always ready to help anyone reach their fitness needs.
---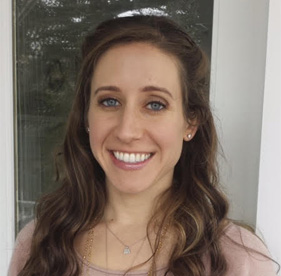 Annie Griffith
Annie Griffith is a certified Zumba fitness and Piloxing instructor and has been teaching at Studio Fusion since 2013. She took her first dance class at the age of 5 and danced through high school.  The best thing about Zumba and Piloxing are that you don't need to have dance experience. It is about having fun while burning calories and works for all levels and abilities.  Annie loves incorporating popular hip hop and pop songs into her classes for a fun and engaging workout. She is also the co-founder of Down For Dance, a non-profit organization which offers dance classes to individuals with Down syndrome.
---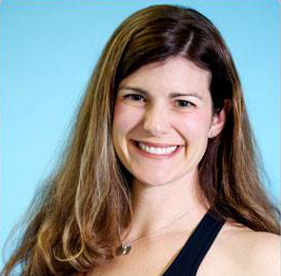 Allisun Gultnieks
After suffering a running injury, Allisun discovered Pilates on the reformer and it quickly became her passion. An accomplished HR professional and lifelong learner, she studied the art of Pilates and received her certification from Stott Pilates in Long Beach, California. Enthusiastic about its versatility, Allisun tailors her instruction to each individual's needs incorporating both the rehabilitative and cardio/strength training aspects. Allisun's love for dance has played a part in her most recent specialty working with the dance community. She has created a program for dancers of all ages that improves flexibility, teaches injury prevention and enhances core strength.
Allisun is also a certified group fitness instructor who teaches Pilates Mat Sculpt, Pilates Cardio Box and Barre classes.
---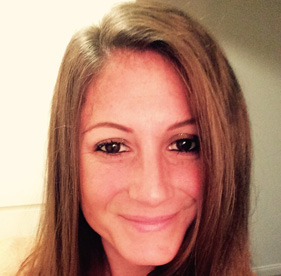 Jennifer Saar
Jennifer Saar is a certified Zumba Instructor and has been teaching at Studio Fusion for 4 years. She loves making people laugh, while burning calories at the same time. Come to her class and she will have you belly dancing, hip-hop dancing and most certainly Latin dancing. She is full of Jenergy and you will understand exactly what that means if you attend one of her high impact Zumba classes. She enjoys Studio Fusion because unlike other gyms or studios, this one feels like a home where everyone knows your name. So come join the party and feel the Jenergy.
---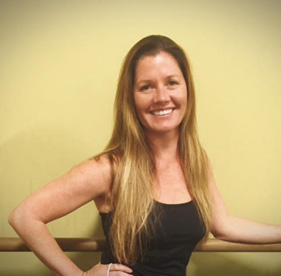 Jen Peterson
Jennifer has a passion to help others look and feel their best, she lives and breathes fitness. Jennifer is certified in Piloxing, Spin, TRX, Redcord, Bootcamp, as well as personal training and is also a licensed massage therapist. Her extensive knowledge in these fields and her years of experience will help you achieve your fitness goals.
---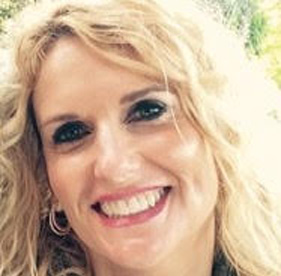 Deborah Hendrix
Deborah has been a dancer her entire life. She loves dance fitness and is certified in Zumba and Werq and has developed her own class "world dance". She is also a fitness enthusiast and has her AFFA certification to teach group exercise. She loves HIIT, Tone and Sculpt and circuit training. She has recently added Ballet Barre to her collection of classes she instructs. There is one thing for sure no matter what she teaches she will bring her energy and love for life to each and every class!
---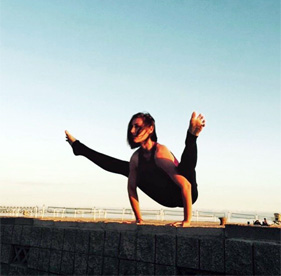 Lauren Sanford
Lauren's first passion and love is dance. She began dancing and performing at age 4 and has traveled internationally performing for Disneyland theme parks in Paris and Tokyo. Throughout Lauren's childhood her mother exposed her to a spiritual practice. The dots were connected for her when she began to practice yoga consistently in 2009. Through Power Vinyasa Yoga, a dynamic physical style paired with uplifting music, she found more depth in her spiritual journey. Lauren experienced a huge life change and shift in thinking in Fall of 2013 when enrolled in Power Yoga Teacher Training at CorePower Yoga. Since then, Lauren has traveled to India to complete a second 200-hour teacher training with the Association of Yoga and Meditation in the city of Rishikesh. Lauren lives and breaths yoga these day. She teaches yoga full time and has coached teacher trainings to certify new yoga teachers since mid 2014. Lauren aims to challenge students not only physically, but mentally, emotionally, and spiritually. She has experienced firsthand how the physical change is just the beginning of a deeper transformation and healing yoga can provide. She believes yoga is for everyone- "The only flexibility needed is in your mind and heart!"
---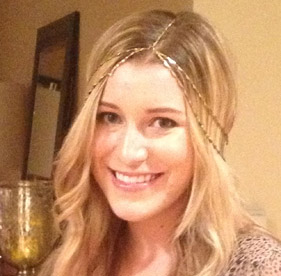 Erika Holden
Erika was born and raised in Huntington Beach, CA. She became a yogi as a child by default of growing up with a mother who is a yoga teacher. Her time as an athlete, playing soccer and dance competitively gave her a strong understanding of movement and anatomy. She completed her 200 hour RYT in power flow from Corepower Yoga in the spring of 2015. She also holds a Bachelor of Arts in Communication Studies from California State University, Long Beach. Erika's intention is to bring a sense of lightheartedness and positivity to her classes.
---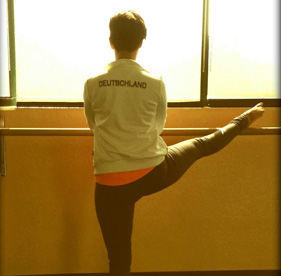 Carleen Stadelmann
Carleen has been teaching barre for 2 years. It was here at Studio Fusion where Carleen took her very first barre class. Very quickly she fell in love with the workout and the results. " I became addicted to the burn and the shake!" Raised in Huntington Beach. When not at the barre you will find me enjoying my 2 boys.
---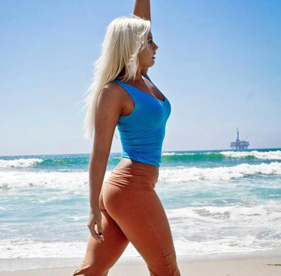 Tess Hill
I was born and raised in Huntington Beach. I have been teaching yoga for 5 years now. Teaching kids is my passion. I love their energy and how much information they can absorb. It's amazing to see them grow over the year, in their practice, mentally, and physically.
---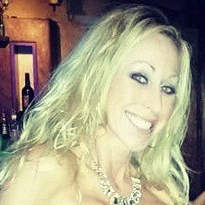 Erica Holland
Erica Holland grew up in Corona, California, where she first began dance lessons at the age of 3. After high school, she became a dance instructor, teaching in several styles of dance, including ballet, tap, jazz, hip hop and modern at various studios throughout Southern California. During her 15 years of teaching, she fell in love with health and fitness and decided to expand her career into fitness and nutrition.. She is currently certified in Zumba and Beachbody's Turbo Kick Live, and has been teaching both formats for over 4 years. She absolutely loves her job as a fitness instructor and personal trainer, bringing high energy, motivation and excitement to every class she teaches. Her main goal is to make your health and fitness goals a reality, in a fun and energetic environment.
---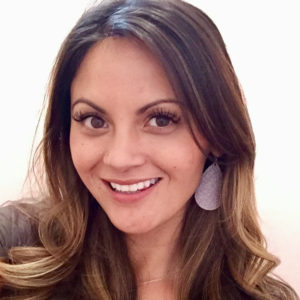 Priscilla Magno
For eights years Priscilla played soccer and continued to stay active after high school by taking various fitness classes.  To stay balanced with work and school, she found yoga and soon fell in love with the idea of yoga, heat, and weights.  This new love compelled her complete her Yoga Sculpt Teacher Training in the summer of 2014.  She achieved her Bachelor of Science in Applied Biological Sciences and works full-time as a Pharmacy Network Referral Analyst.  When she is not working or teaching – you can find her hiking a trail, taking a fitness class, or running outdoors.
---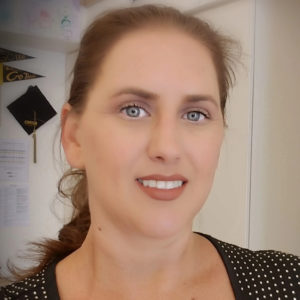 Renee Pelkey
Renee fell in love with Zumba in 2011 when she began taking classes at Studio Fusion. During the winter of 2017 her love for dance and exercise led her to become a Zumba certified instructor. At the age of 7 Renee began taking weekly Jazz classes. By the age of 14 she was taking classes up to 6 days a week. Her training and passions include; Jazz, Ballet, Hip Hop, Tap, Military/ Drill, and Modern. Renee is also a mom. What she loves most about working out is the time that she can focus on her health and being a good example for her son.