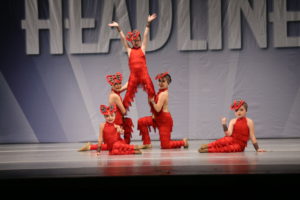 The Studio Fusion Performance Club (SFPC) is a fun-focused and financially-friendly performance opportunity for beginning- to intermediate-level dancers. This program is perfect for the beginning-level dancer interested in a competition experience or the intermediate-level dancer looking for a less time consuming competition experience. SFPC dancers will have the opportunity to experience the thrill of competition in front of a judging panel, perform at local venues and receive awards for accomplishments. The SFPC will give your dancers an unforgettable and rewarding experience where forever friendships are made while exploring creativity through the art of dance.
The SFPC is for dancers (6 years old and up) and will attend two competitions with the Studio Fusion Dance Company (SFDC), as well as perform at local events/venues (to be determined). The dancer can choose to be in two or more routines for the season.
 Dance with Us!!!
Call the studio for additional information or check our
schedule here
.